Is the Apple Pencil mode been eliminated??
Hi @Tom_Sacchi
Thanks for posting your question.
The Apple Pencil mode is part of the settings popover (top-right corner). Here's where to find it: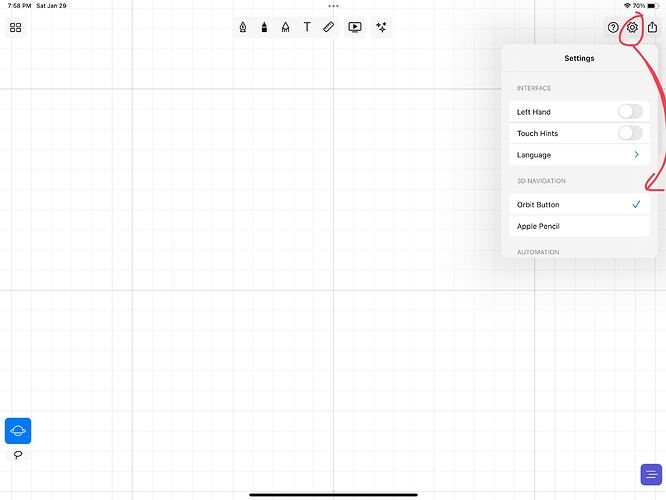 Let me know if this helps.
Thanks,
Evi
Thanks Evi

Always got a message " An Apple Pencil was not detected. Reconnect your Apple Pencil and try again.", when every time uMake startup, actually, Pencil is attached.
I have to enable the Settings again and again.
@btd53 We will look into this issue, probably uMake loses the connection once the app goes to the background/restarts.
Thanks for letting us know.
Evi